Z
Aye, Z, which means the challenge is over. Which means I will now have to come up with posts all on me own. Hmmmmm....
The only Z movie which comes to mind right now is Zorro. Though this isn't a favourite of mine, I did like it more the last time I saw it. I've always like Zorro though. A dashing hero in a mask who has a cool sword.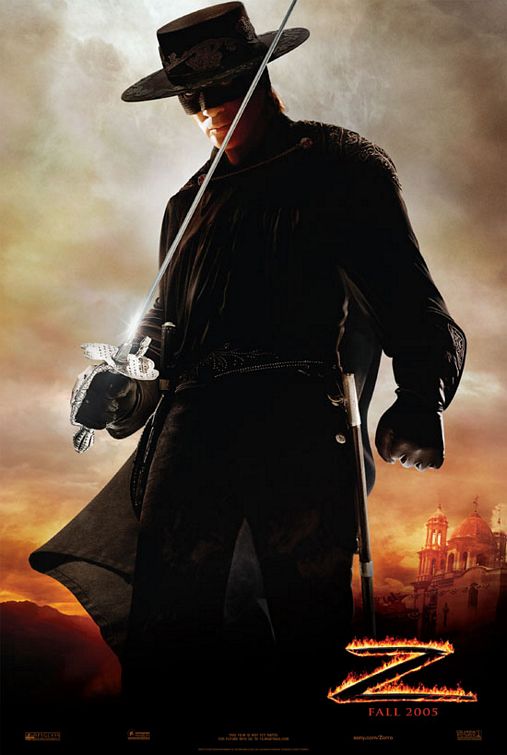 "Do you know how to use that thing?" "Yes, pointy end goes into the other man."
I like the old TV shows more then the movie, and I didn't like the second movie at all, but the first was fun and I re-watch it from time to time.
***
I'm getting caught up on editing, finally. My mum gave me a spiny office chair so now I can sit at my desk and spin in circles while I pretend to work.
*Warning, now that the challenge is over, be prepared for my random, editing posts.*
If you don't know what the title quote is from you've really missed out.
Allons-y!