Wherein Jack talks about clothing.
I'm an author. A published author. Which means I should always be dressing like
This
and
This
So that my clothes say, I'm a sophisticated author. Read my books.
I, on the other hand, have two modes of dressing. Sometimes I dress like Sherlock.
And other times Benedict Cumberbach
Nine times out of ten the Cumberbach side wins. Whenever I go out my family panics.
"You're going out in public dressed like
THAT?"
"No, of course not. I'll gladly stay home, in my room, if you'd like."
Starting school though, forced me to come up with a fall back, especially during my editing and NaNo moments. It is all well and good to wear this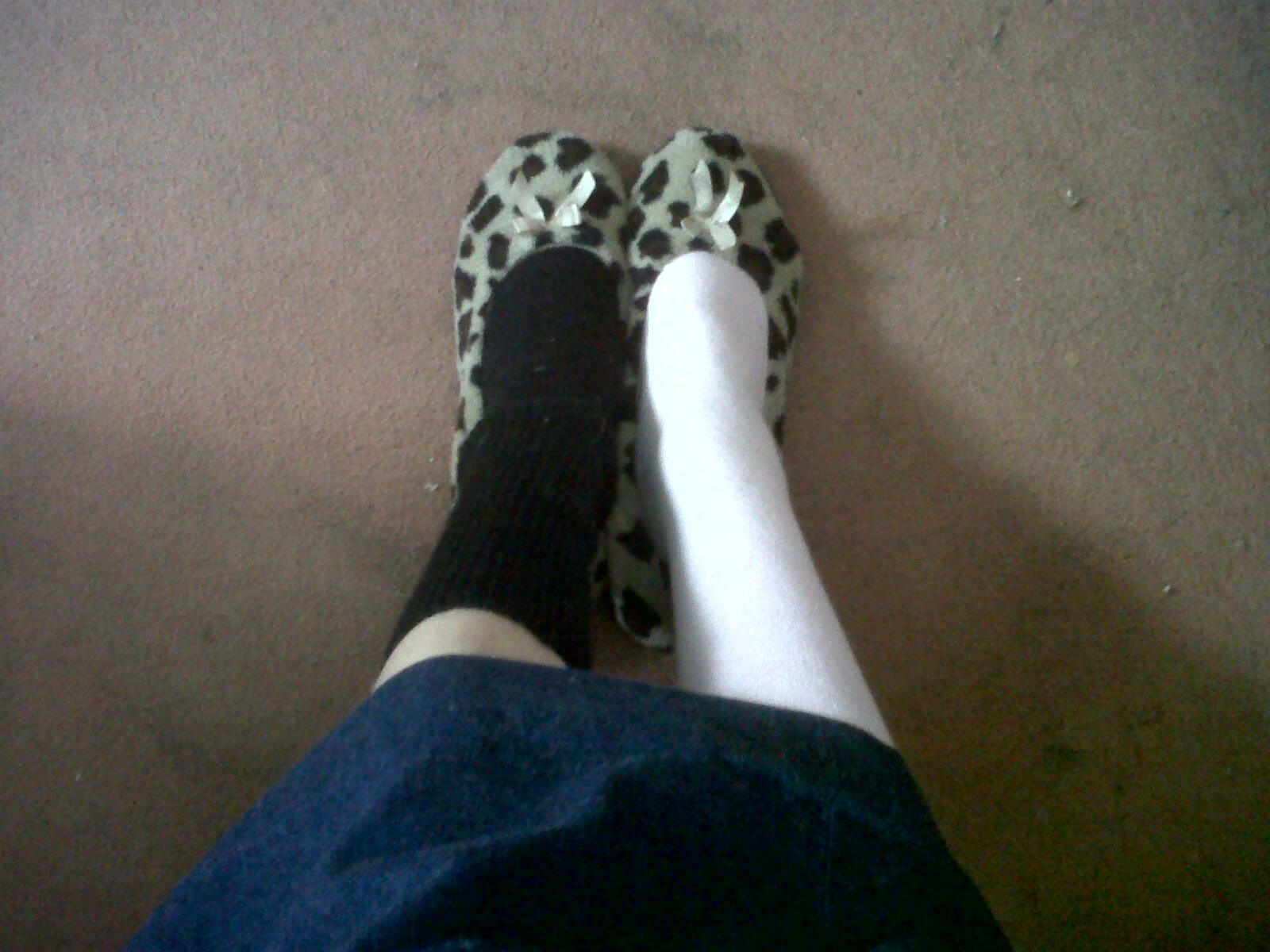 around the house, but it doesn't go over well at school. School calls for dressing nice, a problem I've never really had. I have a required uniform at work, one they provided me with. Dressing nice? On days I'm editing? With no one to tell me what to wear? Not a good mix. Until I realized something. A person can look pretty fabulous in a pair of dark blue blue jeans and comfy sweater.
Sure, this outfit isn't as comfortable as my editing clothes - which used to consist of whatever happened to be on top of the clothes pile on my floor. (Note above picture). A couple weeks ago, I improved this method of dressing. I found this warm hoody and a skirt perfect for curling up in chairs. Throw in the above miss matched socks and slippers and I was set. I threw this at the foot of my bed and when I come home from work I toss it on and am ready to go.
Anyways, back to my school issue. When my family first saw me ready to walk out the door in my editing clothes - I put shoes on - they worried I had plans to wear it to school. School? Posh....of course I wasn't planning that......
That's when I first discovered the blue jean trick. Pull those on, whatever sweater happens to be on top of my pile, and a pair of boots. Put on loopy ear rings and I was set.
Walk into school and people go, "Wow, you look fabulous."
I know, right?
(You can totally blame this one on my new friend. She started it. *You know who you are*)
"You know the best part? I got this all off my floor."
I used to be a good child and put all my clothes up before bed. Now I take them off, throw them on the floor, and yell, "DEAD JEDI!"
So, what about the rest of you? What do you post about when you're so tried from writing all day that you can't think? What are your word counts at? Have you killed anyone yet to get them up? Have you set your dream cast for when your book is famous and made into a movie? Do you have dead jedis on your floor? Did you DIE? *Shifty eyes.*
Quote is from The Hobbit.
Allons-y!!