Wherein Jack learned and did things this last week.
The mail here hates me
I so have the bet I made with my best friend won
The rain came back
I don't think I hate the rain. I walked in it and got soaked which meant I got to come home and have nice hot tea. But only after I went to work dripping wet
Proof copies of Brothers-in-Arms arrived which means I get to read through it again
I'd someday like to meet a fella who will get me two scoops of ice cream on dates
I found out I'm not horrible when it comes to balancing on wooden fences
I've been working on the forth book in the Blade series. I had NO idea how painful it would turn out to be. I think most of it is because I've been working on the plot for years so it is hard nearing the end.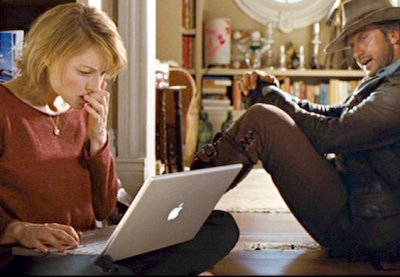 Even though I've been having fun walking in the rain, wielding my umbrella like a sword, and jumping mud puddles I'm ready for summer. Sunshine. Sunburns. Bare feet. Ice cream.
If you haven't caught on, I think I'm in the mood for ice cream.
I need to make a raft this summer, out of logs lashed together with some twine, and float it down a river. I've always wanted to do that.
That's all I did this week.
Quote is from Newsies
ALLONS-Y!