Let it begin.
I'm not ready for this. I wasn't expecting it yet, I hadn't heard much until all the sudden it was time.
BUT....it is time.
At long last, I have a release date for my book! I have a book tour set up online.
This.
Is.
Happening.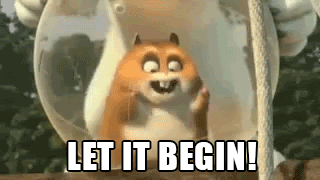 My tour will be running from May 9th to May 30th with weekends off. I have the bloggers all ready and am working out last minute details.
This is one of those details, and an idea of what you can expect.
Over the next two weeks I will be posting links of which blogs I will be visiting that day. I'll also leave behind one of the songs from my Brothers-in-Arms playlist and maybe even share pictures on my story board which have inspired the book.
I will also be holding a giveaway, which can be found on my sidebar.
I'm also taking part in a couple tours myself this month so those posts will be appearing as well.
Are all of your ready for this? Good, because I don't know if I am or not.
But this, I am ready to announce this.
Brothers-in-Arms will be released upon the helpless world on.....
MAY
31ST.
It still feels like a while to me, but it is much sooner than when I first started!
It is time!
I hope you're ready to join in the tour.
I'll see you all tomorrow.
Quote is from Psych